Siddon's Scarf Collection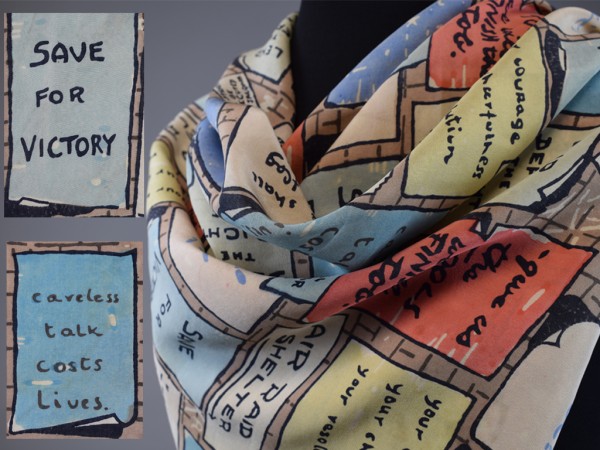 Woman's scarf, produced by Jacqmar, called 'London Wall by Jacqmar'. Screen-printed on silk. Hand-rolled edges.

Jacqmar of London made propaganda scarves from 1940-1945 and were based in Mayfair. Many scarves were produced for the export market as well as for wartime sweethearts, particularly in London. The chief designer was Arnold Lever who continued working for the company even after he had joined the RAF. The scarves fall into three main thematic groups; armed forces, allies and home front. The Jacqmar name is usually printed on the scarf.